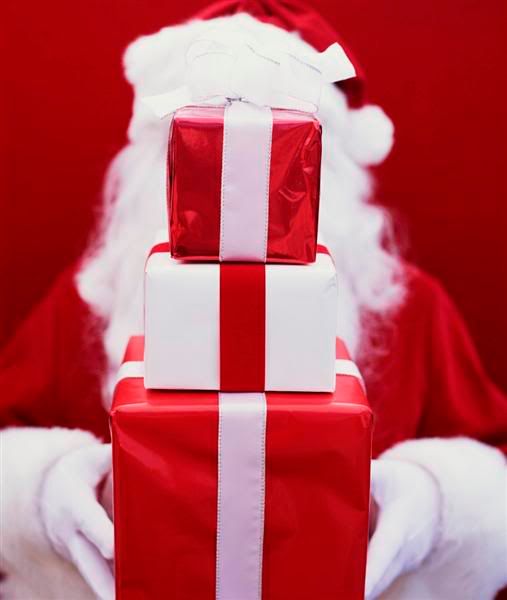 My toddler's not old enough to say 'Santa', but he's seen him: in the mall, in videos, as an ornament hanging from the (now fake) Christmas tree. Soon I'm going to have to deal with the Santa question: do I tell him he's real or what?
Sure, I have history with this. There I was, maybe two-and-a-half, and in the perfect Santa belief bubble. All the kids around me believed, no older siblings to spill the beans. Then what happened? My grandparents, of all people. "PV, you know there's no such thing as Santa, right?" All my parents could do was blush and look away.
Consequently, I have a love/hate relationship with Saint Nick. Love having him around, but don't like the confabulation around explaining how he can go to everybody's house in a single night. Once the kids learn math, it's all over. Or how about this: Why doesn't Santa deliver to little Jewish or Muslim kids? Get past that, and eventually a rogue third-grader is going to point a stubby finger at your kid and utter those devastating words: "baby still believes in Santa!" Then, your kid comes back to you. Accusingly. I don't want to deal with that. That's the thing with saying that Santa is real, eventually the truth will come out.
Now, maybe that's just my experience. Perhaps other kids can believe and then let Santa go like a disused binky, without any fuss. I don't know.
Yet, I continue to love Santa as a character of Christmas. What he represents. So much so, I've written stories for my children featuring the the jelly-belly elf. I don't want Christmas to be sanitized of Santa.
Where do you come down on the Santa question?