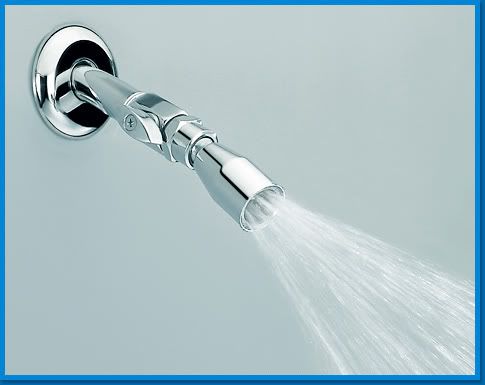 There's a time when a dad has to have that 'talk' with his growing son. His body's changing and hair is growing in embarrassing places. *ahem* I imagined the conversation would go something like this:
"Hey, you're stinky. Your mother and sister don't like it. So shower, will you?"
Come to find out, the women had been beating him with the smelly stick all week—pretty good. Threatening to run him through a soapy Slip 'n Slide like a human car wash. Inviting the neighbors over and handing out sponges. Uploading the video to Youtube.* You know, sensitive stuff like that.
Dusty hasn't discovered girls, yet. For me, at least, that was the start of the every-day showering and the mastery of the hair dryer. Developing mad ninja skills with a stick of deodorant just followed from there.
I explained to him that unless he wanted to be confused with a homeless person, he was going to have to fake the whole civilization thing: wearing clean clothes, brushing his hair, and showering. Let go of the babyhood, and embrace adulthood.
I don't think that one 'talking to' will fix everything. As that wise shampoo bottle imparted to me, so many years ago when I was first learning to impress the fifth grade girls: lather, rinse, repeat.
* I might be exaggerating. A lot.